Series 2 of 'Jockey Matters' films launches at Jockeys Seminar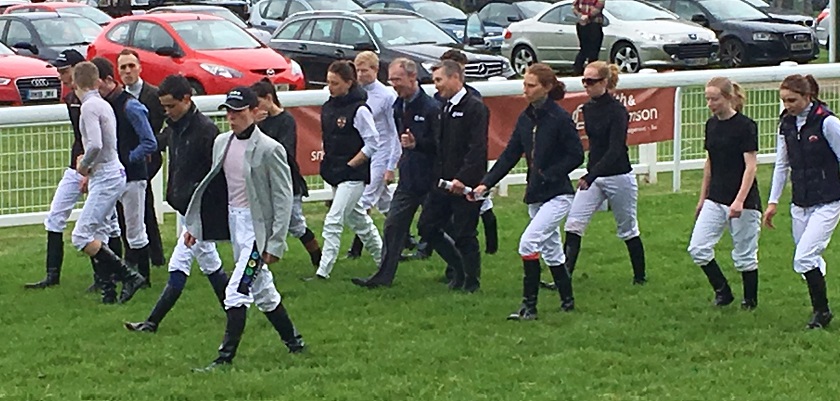 A second series of the ground-breaking Jockey Matters films launches today, exactly a year on from the launch of the hugely successful Series 1. The films, which were initially aimed at jockeys, have reached a far wider audience and have proved to be an important educational resource, highlighting the important support network available to British riders.
The new series, which includes contributions from current Champion Apprentice Josephine Gordon and Champion Conditional Harry Cobden, will focus on three key aspects of Jockey development and covers the full journey a jockey goes on from when they first enter the racing industry. That journey starts out with 'Jockey Coaching', moving onto their 'Personal Development' as they progress through their career, and finally how they face their future beyond riding and focus on 'Career Transition'. The Career Transition film along with two films about Concussion and Mental Resilience.
The first two films were given an exclusive preview at the BHA 5lb Claiming Jockeys Seminar at Jack Berry House on Wednesday 19th July. These training days are an important part of the new Jockey Development & Training Programme and the films feature many jockeys who are currently benefitting from the training and support jockeys now enjoy on a regular basis. This support is not only given through the training days but also via the support team jockeys can access including nutritionists, strength and conditioning coaches, physios, sports psychologists, career advisors and personal development managers.
Sir AP McCoy, speaking to jockeys at a recent training day, summed up the resources available to young jockeys today, "I think if I was starting out as a jockey today, I'd definitely be better. You're so lucky to have the things we never had."
The films received a very positive response from the jockeys who attended the day and can be viewed online at www.jets-uk.org/jockeymatters where jockeys can also find contacts for the wide range of support that is available to them.
Gill Greeves, BHA Vocational Training Manager, said, "The BHA Jockey Coaching Programme has made great strides since its inception in 2011, and we are delighted with the progress our young jockeys are making thanks to the input from the fantastic team of jockey coaches we have on board. Eventually we would like to see coaches being used throughout a jockey's career, as enjoyed by athletes in other sports."
Lisa Delany, JETS Manager, said, "We encourage as many jockeys to watch these films as possible. The support is there and it's important for jockeys to embrace it as this will help them be the very best they can be – not only in their riding careers but in their lives outside of racing."
Paul Struthers, PJA Chief Executive said, "With over 65,000 views on YouTube and having received incredibly positive feedback from our members and others, the first series of Jockey Matters videos have been an undoubted success. We're confident this latest series will continue to play an important role in raising awareness of key welfare issues for jockeys and highlighting the support that is available to them."