Q&A with Philip Robinson and Tim Reed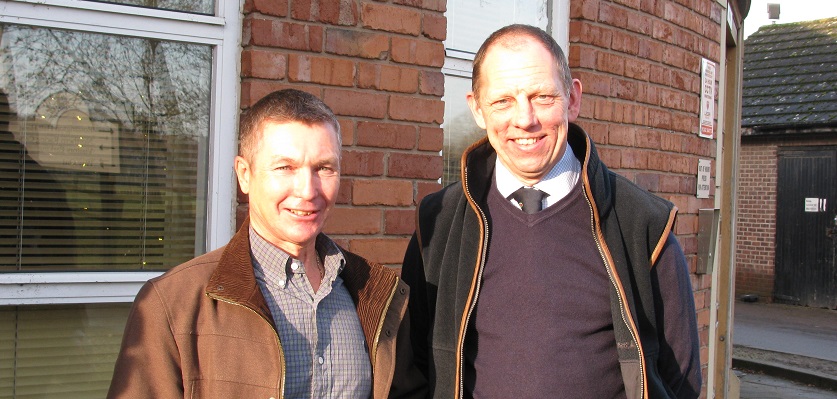 This month, two former jockeys Philip Robinson and Tim Reed started in their new roles as Coaching Development Managers. Here they give their thoughts on their new roles, jockey coaching in general and give some tips for young jockeys today
Philip Robinson rode for 33 years winning 5 Classics, including the 1000 Guineas aboard Pebbles, as well as many other Group 1 races and became the first Englishman to be Champion Jockey in Hong Kong. Since his retirement in 2011, Philip has carried out his Trainers Modules and qualified as a jockey coach in 2013 and also does bloodstock work for clients in the Far East.
Tim Reed rode as amateur, winning the championship in the mid 1980s before turning professional and riding nearly 400 winners as a Jump jockey. His biggest win came in the Charlie Hall Chase at Wetherby on High Edge Grey. As well as training horses from his farm north of Hexham, Tim has worked as a Jockey Coach at the Northern Racing College for 15 years and as one of the BHA's jockey coaches for the last 4 years.
What is your proudest racing memory?
Philip: Riding nine Group 1s in one season
Tim: Winning the Charlie Hall Chase in second season as a professional
What do you enjoy most about being a Jockey Coach?
Philip: Seeing lots of well-established jockeys passing on their knowledge enabling young jockeys to mature that much quicker.
Tim: Giving someone a leg up on the ladder and hopefully pointing them in the right direction. I've always liked helping youngsters and giving something back to racing.
What are the biggest challenges of being a Jockey Coach?
Philip: Getting the whole racing industry behind the coaching idea and seeing the benefits.
Tim: Getting jockeys to realise that with the right nutrition they can actually eat more and still be losing weight.
Which jockey have you have really enjoyed coaching?
Philip: Louis Steward - As I watched him progress and ride some major handicap winners I enjoyed working with him because he is not afraid to ask questions as he is always striving to improve.
Tim: Tommy Dowson - He's like a sponge, so keen to learn and to go forward, whatever he's doing he wants to be better at it. He has a fantastic attitude towards learning and I wish every jockey had the same approach as him.
What do you think are the key attributes to being a good jockey coach?
Philip: Being able to find the best way to teach each Jockey individually. Bringing out the natural talents in each of them.
Tim: Every coach has strengths and weaknesses, a good coach is able to develop beyond their own attributes and be prepared to open up beyond what they're already good at.
Sum up your character in 3 words…
Philip: Strong, meticulous and empathetic
Tim: Ambitious, open-minded and enthusiastic
Philip's top tip!
Work hard and be prepared to take the downs as well as the ups because no matter if you are Champion or a busman Jockey there will be good days and bad. Enjoy the good ones.
Tim's top tip!
I heard a great quote the other day which I think sums it up 'You have a brain, you have feet in your boots, you have the power to decide where you go with it'.