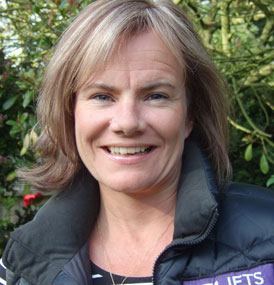 Lisa Delany
Lisa is JETS General Manager and Career Coach. Lisa joined JETS in October 2002 from Kingston Maurward College, Dorset, where she was a Lecturer in Equine Studies and was responsible for developing training courses and the careers of students of all ages. She has a broad range of commercial experience and has a keen interest in horse racing. In April 2004, Lisa achieved the European Coaching Foundation Diploma.
Tel: 07919 417462
Email: lisa@jets-uk.org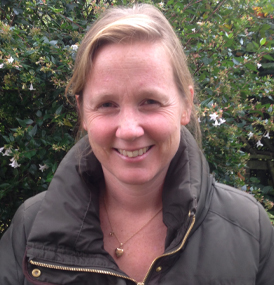 Kate Struthers
Kate works on a freelance basis for JETS handling communications, marketing and PR to ensure the excellent work of JETS is promoted as widely as possible. Kate joined the team in October 2014 and has a range of experience having worked in various roles within the horseracing industry since graduating in 1998.
Tel: 07980 661003
Email: kate@jets-uk.org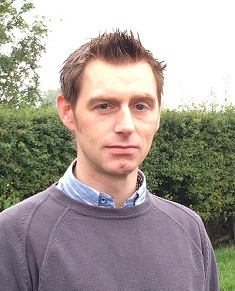 Phil Kinsella
Former jockey and jockey coach, Phil joined the team in November 2015 as Jockey Personal Development Manager. The role is being funded by The Racing Foundation and forms an important part of the wider Jockey Training & Development strategy which is being implemented to enhance the support network currently available to jockeys by providing a cohesive and holistic programme of professional and personal development for jockeys.
Tel: 07970 673351
Email: phil@jets-uk.org
OUR TRUSTEES
We are currently recruiting a new Chair of Trustees. Please see details below:
Background
We are seeking a person who is passionate about learning, development and the holistic support of athletes throughout and beyond their professional careers. Following the retirement of our long-standing Chair, we are looking for an individual to provide leadership to the Board and to support the Executive of the charity to achieve agreed strategic objectives. The ideal candidate will be a strong networker and act as an ambassador for JETS in partnership with the Executive.
JETS was established in 1995 and supports jockeys throughout their riding careers and beyond. Providing jockeys and former jockeys with a wide range of career development support during their riding careers and in preparation for life after riding. Working in partnership with The Injured Jockeys Fund and The Professional Jockeys Association, JETS engages with jockeys from the very start of their careers with Personal Development Planning. Offering information, advise and guidance on all aspects of training and development, JETS has helped over 1,200 jockeys with career development, careers advice and coaching. JETS works closely with all Jockey Training and Development Stakeholders and The Jockey Coaching Programme. A small, passionate and hard-working team is supported by a Board of four to six Trustees.
This is an unpaid role, expenses will be reimbursed.
Trustee Role Description
To ensure that best practice, policies, and regulations are followed by the scheme, with strong governance and a productive working relationship with the Executive.
To lead Board meetings, twice a year, ensuring the Board says objective and balanced, making sure the skills of the team and the Board are used effectively.
To keep an overview of current issues for discussion and ensuring a regular review of strategy involving the Board and Executive.
Trustee Person Specification
A passion for people, and specifically athlete support, learning and development, with an interest in the sport of horse racing.
Leadership ability with motivational skills and working effectively with a small team.
A sound understanding of charity governance and responsibilities of a Trustee and experience of committee work
Integrity with strategic vision, independent judgement with tact and diplomacy and a strong commitment to the organisation and its aims and objectives
How to apply
If you are interested in applying, please email a cover letter and CV to lisa@jets-uk.org, or email to arrange an informal conversation about this role.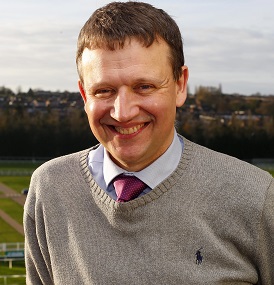 Richard Hoiles
Richard has worked in racing as a TV commentator and presenter since 1992, commentating at all the major Festivals both in the UK and overseas. He was first involved with JETS when running a media training course in 1994 and is passionate about helping JETS extend the reach of its work further.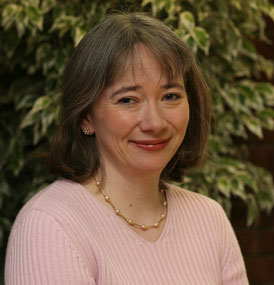 Kate O'Neill
Kate as a former Injured Jockeys Fund Almoner, Kate has been one of the biggest supporters of JETS from the start and has a grass-roots understanding of the real difference we can make to jockeys' lives. Kate continues to be a vital supporter of the IJF. Before working for the Injured Jockeys Fund, Kate was PA to Dr Michael Turner for 10 years at the British Horseracing Authority.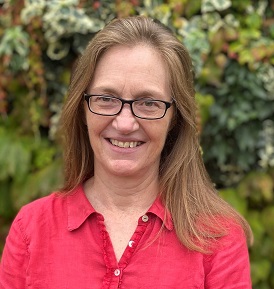 Siobhan Watson
Siobhan's involvement in racing started at a young age as her father was a jockey who subsequently trained. She worked for Juddmonte for 24 years, responsible for their European finances before joining the Injured Jockeys Fund as their Director of Finance in 2019. She joined JETS as a Trustee in 2022 representing the IJF, one of the major funders of JETS.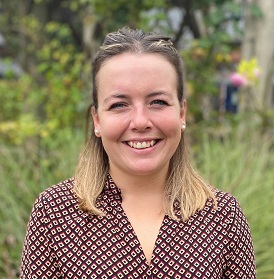 Page Fuller
Page is a former Jump jockey who won two Amateur Jockey championships before pursuing a professional career for 5 years. She spent 4 and a half years on the PJA board during this time but then had to reassess her career options after a culmination of head injuries. Luckily this transition was made easier through engagement with JETS and she is now looking forward to helping more jockeys to do the same through her involvement with the charity.