Browse this page for upcoming industry courses and details of the range of regular industry and key skills training on offer. If you're interested in doing any training, please Contact Us
Beyond that, your choice is endless. Specific subject courses can be vocational, involve study or build on your existing racing/equine knowledge. JETS can help you identify the right course for you. JETS training grants may be available to help cover the cost of training courses. Find out more
Forthcoming Horse racing industry courses

| | | |
| --- | --- | --- |
| 09 - 12 Dec | Trainers Module 3 | The British Racing School |
| 12 - 17 Jan | Racecourse Turf Management Skills Course (Level 2) | The British Racing School |
| 14 Jan | Communication and Media Training Oaksey House | JETS |
| 17 - 18 Dec | Racing Secretaries Course | The National Horseracing College |
| 29 Jan | Communication and Media Training - The Saddle Room, Middleham | JETS |
| 03 - 07 Feb | The Racing Industry Course TRIC | The British Racing School |
| 10 - 14 Feb | Trainers Module 1 | The British Racing School |
| 25 Feb | Communication and Media Training POH, Newmarket | JETS |
| 25 - 27 Feb | Racing Secretaries Course | The British Racing School |
| 02 - 06 Mar | Trainers Module 2 | The British Racing School |
| 10 - 12 Mar | Assistant Trainers Course | The National Horseracing College |
| 17 - 18 Mar | Racing Secretaries Course | The National Horseracing College |
| 23 - 26 Mar | Trainers Module 3 | The British Racing School |
| 06 - 07 May | Yard Managers Course | The British Racing School |
| 11 - 14 May | Trainers Module 1 | The National Horseracing College |
| 19 - 21 May | Racing Secretaries Course | The British Racing School |
| 08 - 11 Jun | Trainers Module 2 | The National Horseracing College |
| 29 Jun - 02 Jul | Trainers Module 3 | The National Horseracing College |
| 04 - 06 Aug | Racing Secretaries Course | The British Racing School |
| 08 - 10 Sep | Assistant Trainers Course | The British Racing School |
| 13 - 15 Oct | Racing Secretaries Course | The British Racing School |
| 19 - 23 Oct | Trainers Module 1 | The British Racing School |
| 04 - 05 Nov | Yard Managers Course | The British Racing School |
| 09 - 13 Nov | Trainers Module 2 | The British Racing School |
| 07 - 10 Dec | Trainers Module 3 | The British Racing School |
| 15 - 16 Dec | Racing Secretaries Course | The National Horseracing College |
Regular industry courses

Media training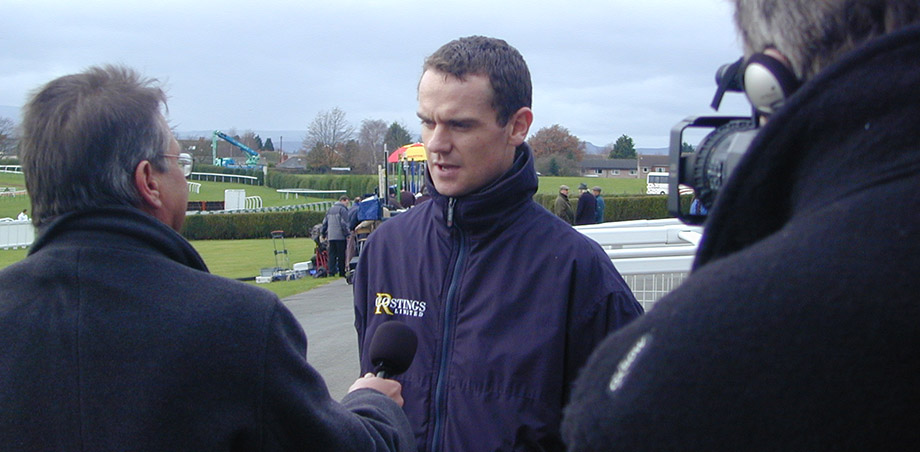 More and more jockeys are appreciating the need to be able to communicate well and build up their media skills – both in order to survive under today's media spotlight and to approach and give value to any sponsors. If you need help building your confidence and communicating with the media, JETS can help and runs regular media training days around the country – designed exclusively for jockeys. Fees are heavily subsidised for qualifying candidates. Keep an eye on the website and social media channels for dates of forthcoming media courses or contact Lisa and register your interest now.
COMPUTER & IT TRAINING

In today's world you need these for virtually everything you might want to do – from studying the form as a jockey, to business reporting and administration. There is a wealth of computer training available delivered in all sorts of formats and places, so you can fit it easily around quiet or injury times. JETS can help select the right course for you.