Friends of JETS initiative launched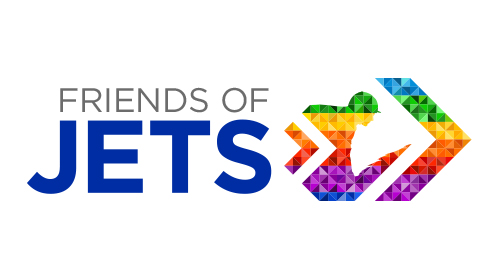 JETS (Jockeys Employment & Training Scheme) has recently launched a new initiative in which it is inviting businesses and organisations, both within horseracing and across other industries to become Friends of JETS, officially linking them to the charity by providing careers support specifically for jockeys and former jockeys.
JETS currently advises over 50 jockeys every year to help them acquire the skills and qualifications required for new career paths and now they are inviting businesses to step forward to offer support to jockeys and former jockeys in their search for new careers.
Friends of JETS will be able to offer jockeys the practical opportunities to apply their skills in the workplace through work experience or placements. For jockeys unsure what to do next and who want to get a better understanding of different career options, Friends of JETS can offer specialist advice and taster days to introduce JETS candidates to different career sectors.
By joining up with businesses who are aware of the potential of jockeys as employees along with the issues they face when retiring from the sport, this new initiative aims to broaden the network of support available and provide valuable assistance for jockeys taking their next step after race riding.
A similar scheme has already been successfully launched in Ireland with the Friends of the Irish Jockeys Trust which has businesses such as Paddy Power and Coolmore signed up. JETS already reciprocally promotes its Irish equivalent JWETS (Jockeys Work Education & Training Scheme) and it is hoped that this new venture by JETS can help grow an even more collaborative approach to career development for jockeys both in the UK and Ireland.
The British Racing School and the Northern Racing College have already joined the scheme and JETS will be looking for further businesses and organisations to join up in 2015. To read more about Friends of JETS or for businesses interested in becoming Friends of JETS, further information can be found at www.jets-uk.org/friends-of-jets
Lisa Delany, JETS Manager said, "We hope that this new scheme will benefit the businesses we work with as well as our candidates who have gained a lot of skills that are relevant in today's workplace. Often it is the practical experience and advice that they need and we hope that this new scheme will provide a stronger relationship between our candidates and businesses who can offer a range of career opportunities across different sectors."
Interested in becoming Friends of JETS? Find out more»