Former Jockey Rodi Greene recognised at UK Coaching Awards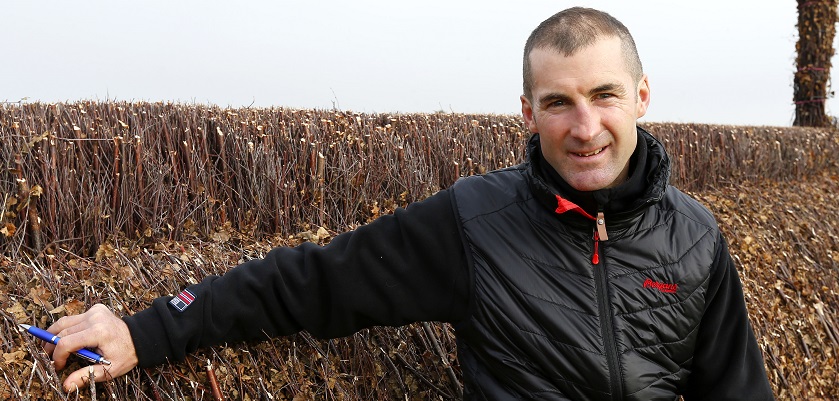 Finalists for the prestigious UK Coaching Awards, now in their 19th year, have this week been announced with Jockey Coach Rodi Greene being shortlisted for the Performance Development Coach of the Year award and the BHA nominated as a finalist in the Governing Body of the Year category for coaching provision.
The Jockey Coaching programme was established by the BHA in 2011 to enhance and expand the support available for young jockeys. It is managed by the British Racing School (BRS) with support from the Northern Racing College (NRC).
The role of the Jockey Coaches is both to hone the riding skills of young jockeys and to mentor them in terms of dealing with the rigours of a jockey's lifestyle, including guidance on how to keep fit and healthy, maintaining professionalism and good conduct and coping with the pressures of raceday.
Of the team of 23 Jockey Coaches working across the UK, which include many former jockeys, Rodi Greene has become one of the most respected and busiest. Of the 191 Conditional and Apprentice jockeys working with a Jockey Coach, 30 jockeys aged between 16 and 23 are now assigned to Rodi.
Rodi Greene said:

"Since starting my second career in the racing industry as a Jockey Coach I have gained great pleasure from developing and supporting newly licensed and aspiring jockeys. My experience as a professional jockey has enabled me to understand the challenges these sportsmen and women face. I get real satisfaction from seeing one of my jockeys succeed and riding a well-executed race."

Amongst the young riders mentored by Rodi is Lizzie Kelly, the first female jockey to ride a Grade 1 winner in the UK, and Tom Marquand, who went on to be Champion Apprentice jockey and was nominated for – and runner up in – the BBC Young Sports Personality of the Year award in 2015.
Tom Marquand spoke of the benefits of working with Rodi:

"Rodi helped me so much, especially as I was doing everything for the first time. Everyone else just saw the winners but Rodi was there for me when I was struggling with the pressure. I would speak to him every day and to have someone I could really go into depths with, who would put things into perspective for me and who I respected because they'd once been in my shoes was invaluable."

2016 has been a pivotal year for Jockey Coaching and the key achievements in the last 12 months, which led to the BHA being nominated for the Governing Body of the Year award, include:
A comprehensive Jockey Training and Development strategy being agreed and a revised curriculum launched which covers race riding performance as well as developing a wide range of supporting skills for jockeys including media, communication, lifestyle, nutrition, fitness and financial planning.
A second intake of eight jockey coaches have qualified creating a group of 23 UKCC Level 2 or Level 3 qualified coaches including former Champion, Grand National and Classic winning Jockeys. This means that for the first time every one of the 220 licensed Apprentice and Conditional jockeys have access to a Jockey Coach if they so desire.
Introduction of Personal Development Plans which complement the Jockey Coaching Programme
Comprehensive appraisal system set up to ensure each Jockey Coach's performance is reviewed and opportunities are provided for their development
Nick Rust, Chief Executive of the BHA, said:
"I am delighted to see the work of our dedicated People and Development team and the BHA Jockey Coaches recognised in this manner.
"The lifestyle of a jockey involves unique challenges around issues such as nutrition and wellbeing, long working days including hours spent on the road, and the pressures of race riding.
"Our Jockey Coaches include many former professional jockeys, who are perfectly placed to impart not only their skills in the saddle but also their wisdom and advice. They do the sport proud and the accolades earned by Rodi are a reflection on the work of the whole team."
The UK Coaching Awards ceremony will be held on 29 November.