Former Jockeys Involved In Pioneering Training Scheme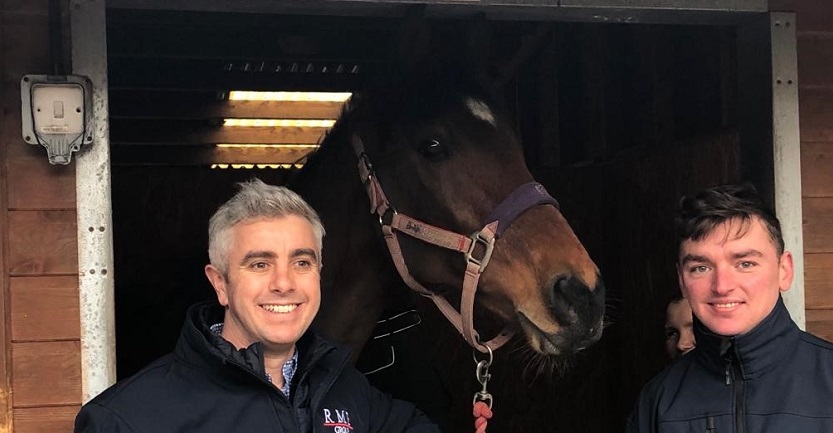 Former Jump jockeys Ryan Hatch and Dominic Elsworth have been recruited as full time specialist equine trainers by RMF Training in a new one-of-a-kind training course in equine management backed by the West Midlands Combined Authority (WMCA).
The innovative training course which launched officially this month will help address significant labour shortages within the equine industry in the West Midlands area. The former jockeys will be using their extensive equestrian knowledge to train others with practical skills, including horse management and handling, equine health, and stable design.
The course will be open to a wide range of people and provide specialist support to help ex-offenders, veterans, the homeless and residents who are long-term unemployed develop the skills they need to find work in the industry.
The course has been co-designed by racehorse trainer Milton Harris alongside a consortium of employers and RMF training, who specialises in delivering employment-led programmes that target those who need to overcome barriers into work. It has also been backed by the Ministry of Justice (MOJ) and HM Prison and Probation Service (HMPPS).
Commenting on his new role, Ryan Hatch said:
"I'm really excited to team up with RMF as part of this new course which will be delivered to people who would never normally have the chance to take part or know how to get involved with. Horses have been a huge part of my life and giving the opportunity to share my passion with others is hugely rewarding."
Andy Street, Mayor of the West Midlands and chair of the WMCA, was present at Solihull Racing Club earlier this week for the official launch and said:
"For those who may have faced personal challenges or fallen on hard times, I hope the therapeutic nature of this programme and the significant employment prospects on offer in this sector gives participants a fair shot at finding a rewarding career.
"I want to thank Milton Harris Racing for sharing their sector expertise with us in designing this course and I hope this pilot will be a starting point for much more exciting collaboration in the months and years ahead."
Commenting on the training received to date, one trainee said:
"Without the care and attention from Dominic and Ryan we would not be as far along as we are on the course. They have spent quality time with the whole group regardless of previous experience or knowledge."
Ray McGee, managing director of RMF Training Group, said:
"We're proud to have a played a big part in creating this inclusive equine management course which will ensure all participants have access to the training, skills, and support they need to become a success in the sector.
"The funding and support given by both the WMCA and Milton Harris Racing has been instrumental in making this a reality and we're keen to develop more innovative programmes like this to meet demand and support residents in near future."