Latest Jockey Matters Film Highlights Fitness Training Designed to Help Jockeys Reduce Injuries from Falls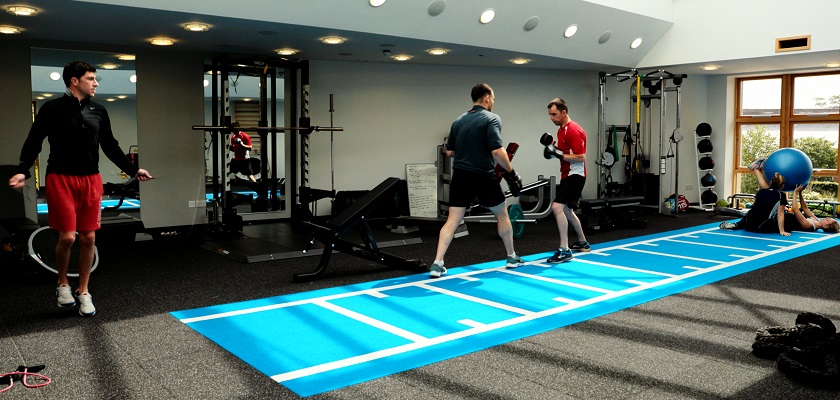 A new 'Jockey Matters' film produced with the Injured Jockeys Fund has been released today. Featuring contributions from Brian Hughes, Gavin Sheehan and Royston Ffrench as well as the IJF's Head of Rehabilitation Edward Stroud and Strength & Conditioning Coach Gavin Egan, the film entitled 'Fit To Fall' focuses on the fitness work the IJF does with jockeys to improve their performance and to ensure their body is optimised to take a fall.
Speaking about the film, Edward Stroud said, "The IJF will always take care of the injured jockey no matter how severe their injury but it is important for jockeys to remember we also have an expert team and world class gym facilities on hand to help all jockeys focus on their fitness.
"Jockeys are obviously 'fit to ride' but we want them to be 'fit to fall'. Our Strength & Conditioning team focuses on high intensity workouts which not only improve the jockey's body composition to deal with impact but also ensure jockeys are maintaining their weight healthily. We hope this film will showcase what we have to offer and help jockeys understand the type of support that's available on a daily basis."
Leading Jump Jockey Brian Hughes regularly uses the IJF facilities at Jack Berry House and has adapted the type of fitness work he does to help him with his riding. He said, "We are incredibly lucky to be able to take advantage of the facilities on offer at the Injured Jockeys Fund. If you're fitter and stronger and you mind is sharper you might just ride a horse differently, it can only be of benefit."
The film was initially previewed at the BHA's 7lb Claiming Jockey Workshop at Newbury Racecourse and will serve as an ongoing educational tool as part of the wider Jockey Training & Development Programme. After watching the film, Tom Marquand who sat in on some of the sessions, said, "The film explains clearly how fitness is key to the success of any jockey, from preventing injury to strength in the saddle. With the support network behind jockeys, there is no excuse for anyone not to be physically and mentally prepared".
The Jockey Matters films can be viewed online at www.jets-uk.org/jockeymatters where jockeys can also find contacts for the wide range of support that is available to them.