Phil Kinsella appointed new jockey Personal Development Manager for JETS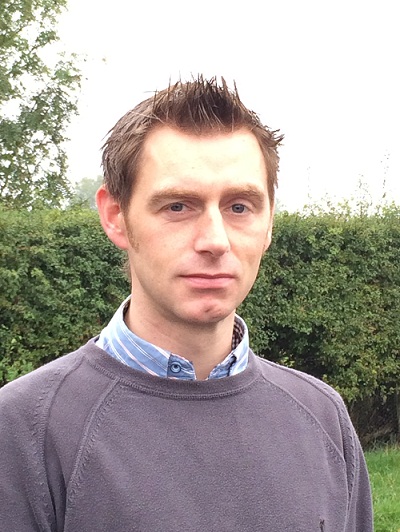 Former jockey and current jockey coach, Phil Kinsella has recently been appointed to the new role of Personal Development Manager (PDM) at JETS. Based in the North and starting the role next month, Kinsella will help develop and implement a personal development and lifestyle programme which will offer holistic support, advice and guidance throughout all stages of a jockey's career, enabling them to achieve their maximum potential. The programme will focus initially on Apprentice and Conditional jockeys; however support will be available to all professional jockeys.
Phil was selected from a strong shortlist of candidates from a range of racing and athlete development backgrounds. Commenting on his appointment, JETS Manager Lisa Delany said, "I am very excited that we have decided to appoint Phil to this position. He was impressive in the recruitment process and his passion for this role is clearly evident; he has shown throughout his career path his own desire to develop professionally. Phil has a degree in Business Management, a UKCC Level 3 Jockey Coach qualification, and a Level 3 in Personal Fitness Training and his experience as both a professional jockey and jockey coach will enable him to make an excellent contribution to this role and to the JETS team."
The PDM role is being funded by The Racing Foundation for a three year period and forms an important part of the wider Jockey Training & Development strategy which is being implemented to enhance the support network currently available to jockeys by providing a cohesive and holistic programme of professional and personal development for jockeys.
The role acknowledges the increased emphasis on personal development for jockeys with Lisa Delany expanding her existing role as JETS Manager to provide the equivalent PDM role in the South.
Acknowledging the importance of the new Personal Development Programme, Gill Greeves, BHA Vocational Training Manager said, "It will aim to equip the jockey, as a professional athlete, to deal with the unique demands of racing, while also providing dual career development support."
Commenting on his new role, Kinsella said, "I feel this role offers a natural progression from the work I have been doing since qualifying as a jockey coach and gives me the ability to use my business skills alongside my coaching skills. I am relishing the opportunity to demonstrate my dedication, application and commitment to Personal Development for jockeys and I'm looking forward to working for an organisation which so many jockeys, including myself, owe so much to."