McPhail reaches a 1,000th milestone for Racing to School charity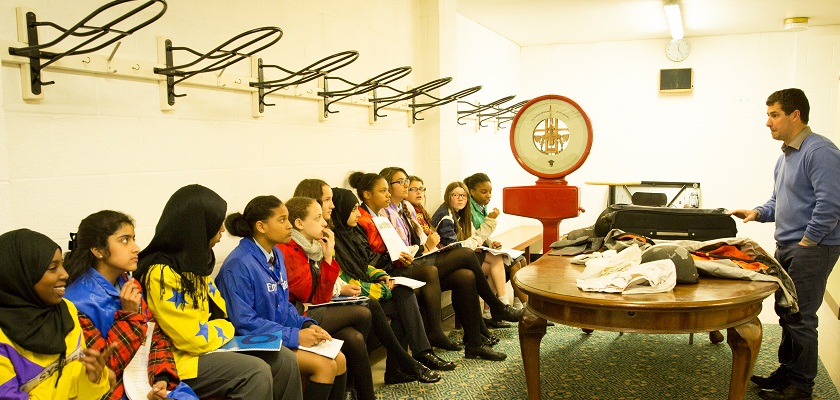 Ollie McPhail's 13 years as a jump jockey returned a respectable 129 winners, but at Sandown on March 11th he will reach a significant landmark in his second career. As Lead Education Officer with Racing to School, McPhail will notch up his 1,000th event with the charity that uses the UK's racecourses, trainers' yards and studs to offer young people a unique learning experience.
During his 10 years with the charity the former rider has worked with around 40,000 young people, giving the majority their first taste of the sport.
"I have been very fortunate to retrain for a second job that I love. The work we do offers real value to young people and promotes so many positive aspects about racing – as a sport and a potential employer," said Ollie McPhail, winner of the JETS Richard Davis Achievement Award in 2013.
"I enjoy challenging the schoolchildren, and their teachers, to tune into everyday racing activities like checking a jockey's weight or working out race distances as a way of improving their maths skills. Many of them want to learn more and say that they want to come back."
Racing to School's Chairman David Adam said: "Ollie has such a natural and easy connection with young people and is highly respected by the many schools and colleges with which we work. As Trustees we are so grateful to Ollie for adding so much to the charity's work over the last decade and it is a fantastic achievement for him to reach his 1,000th event."
To see Ollie talking about the support he received from JETS and his career as an Education Officer, view our video.