2021 Richard Davis Award Winners Announced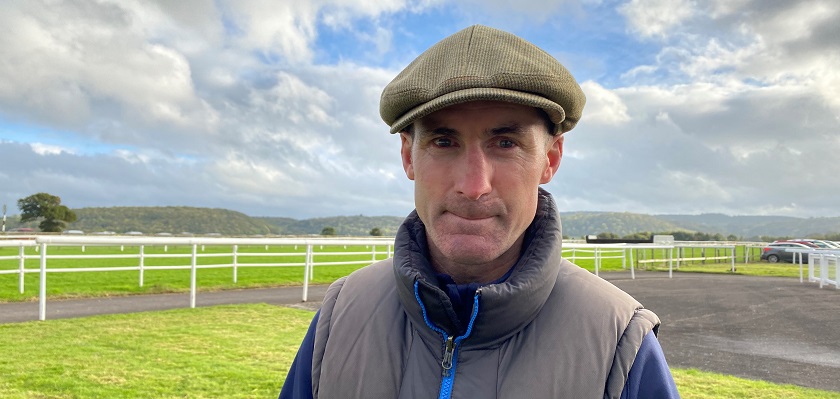 Former Jump jockey, Rodi Greene (51) has won The Jockey Club Achievement Award and £3000 prize at this year's JETS Richard Davis Awards. Rodi is a Regional Jockey Coach covering the South West and has played a pivotal role in the careers of many jockeys including Tom Marquand, Hollie Doyle and Harry Cobden.

Rodi's 23 year riding career came to an end after he suffered a serious fall in 2011 and his coaching developed from there. He has since coached hundreds of jockeys and has become one of Britain's elite Jockey Coaches with 35 young jockeys on his books. Whilst he has enjoyed high profile success with many jockeys, Rodi is passionate about helping all jockeys reach their potential, no matter what level they're riding at. Over the years, he has developed his coaching style and technique to suit everyone individually and is renowned for being available to his jockeys coaching them at home, on the schooling grounds or at the racecourse.

Rodi Greene said:

"I would go as far to say that jockey coaching has saved me. A job in racing is all I have ever known and it is something I love with a real passion. My own career has been a dream come true and I hope to continue to help as many young jockeys as possible achieve theirs."
Lisa Delany, JETS Manager, said:

"Rodi has worked tirelessly since his own riding career ended to help others achieve in theirs and live their dreams. Succeeding as a jockey is incredibly hard but Rodi's extreme dedication and passion for his job means that every jockey he coaches is given the best opportunity to do well in their career. We are thrilled that he has won this prestigious Award, especially as he rode with Richard Davis and knew him well."

Former Apprentice jockey, Kathy Begley (28) has won the £2000 IJF Progress Award. She rode 22 winners in her riding career which ended after struggling with her weight. Whilst working in racing, she developed a strong interest in the veterinary side of racehorse care and took the decision to return to college in order to gain the qualifications required to study veterinary medicine. With the support of JETS, she then undertook a fast track Chemistry A level, gaining the A star she needed to gain a place at Cambridge University.
The BHA Current Jockey Award, worth £1000, is exclusively for current jockeys and this year's winner is Conditional rider Charlotte Jones (26), based with James Moffatt in Cartmel. She first rode as a jockey since 2016 and has had her best season so far in 2021, becoming the first female rider to be leading rider at her local track Cartmel. Both her trainer and jockey coach, Brian Harding, have praised Charlotte for the progress she has made both in the saddle and also ensuring her all round development by taking on extra studies and setting up a gin label with some friends.
The annual JETS Richard Davis Awards highlight the career development of both former jockeys and current jockeys and showcase the services provided by JETS to help jockeys prepare for their futures in order to secure a successful transition from riding.