McCoy to present Richard Davis Awards as thirteen contenders announced in JETS 20th anniversary year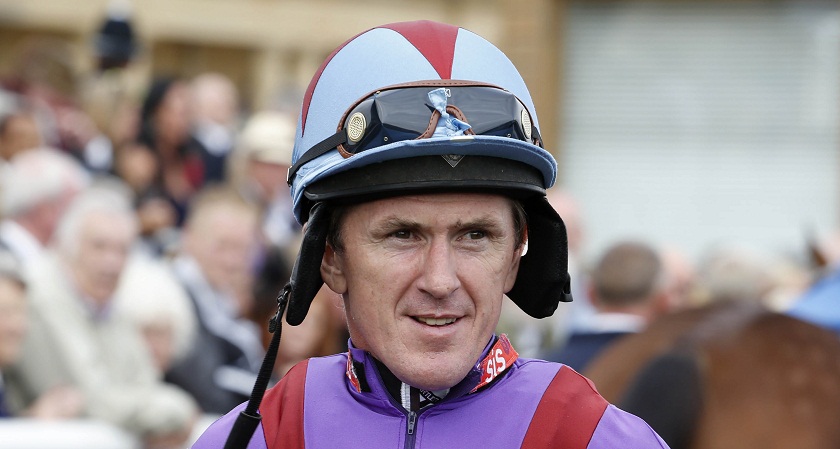 AP McCoy will be the guest presenter at this year's JETS Richard Davis Awards to be held at Cheltenham Racecourse on Sunday 15th November. McCoy will be alongside the family of Richard Davis who attend the Awards every year, named in his memory.
In celebration of JETS' 20th anniversary, JETS will be hosting a special lunch and awards ceremony attended by previous winners and those who have played an integral part in the development of JETS over the past 20 years.
Recognising the importance of JETS, McCoy said, "Over the years jockeys have come to appreciate how lucky they are to have a service like JETS. With the guidance, advice and financial support they offer with training, it means jockeys can plan ahead and have every opportunity to make a smooth transition into a new career once they stop riding."
Chosen by a panel of independent judges, JETS trustees and IJF almoners (in the case of the IJF Progress Award), the annual Awards recognize the career development of jockeys and demonstrate the diverse careers which they go on to enjoy. The Awards also showcase the service JETS provide to jockeys to help them plan for their futures not only once they have retired but importantly whilst they are still riding.
The JETS Achievement Award is worth £3,000 to the winner and is designed for those jockeys who have significantly achieved in pursuing their new chosen careers. In 2015, two runners up prizes have been introduced worth £500 each. Judges will select three finalists with the winner and runners-up announced on November 15th.
JETS Achievement Award Contenders:
Annabelle Armitage - Physiotherapist
Tony Evans - Landscape Contractor
Niall Hannity - TV Presenter & Jockeys Agent
Kylie Manser - Racehorse Retrainer
Michael Naughton - IT Product Manager
David Papworth - Sports Coach
Neil Pollard - Barn Manager & Jockey Coach
Nicola Woolner - Behavioural Profile & Trainer
View Achievement Contender Profiles
The IJF Progress Award is worth £2,000, rewards the early progress of those jockeys who have more recently started out on a new career/training path.
IJF Progress Award Contenders:
Aodhagan Conlon - Psychology
Oliver Garner - Road Haulage
Nicholas Lawes - Equine Dentistry
Keith Mercer - Accountancy
James Millman - Law
View IJF Progress Contender Profiles
Lisa Delany, Manager of JETS, said, "We are delighted to have such a strong line up of contenders in our anniversary year. The diversity of careers they've chosen shows the range of skills jockeys can develop in their new careers and I'm proud of the role JETS has played in helping them reach where they are."