George Baker Appointed Jockey Coaching Programme's New Head of Coaching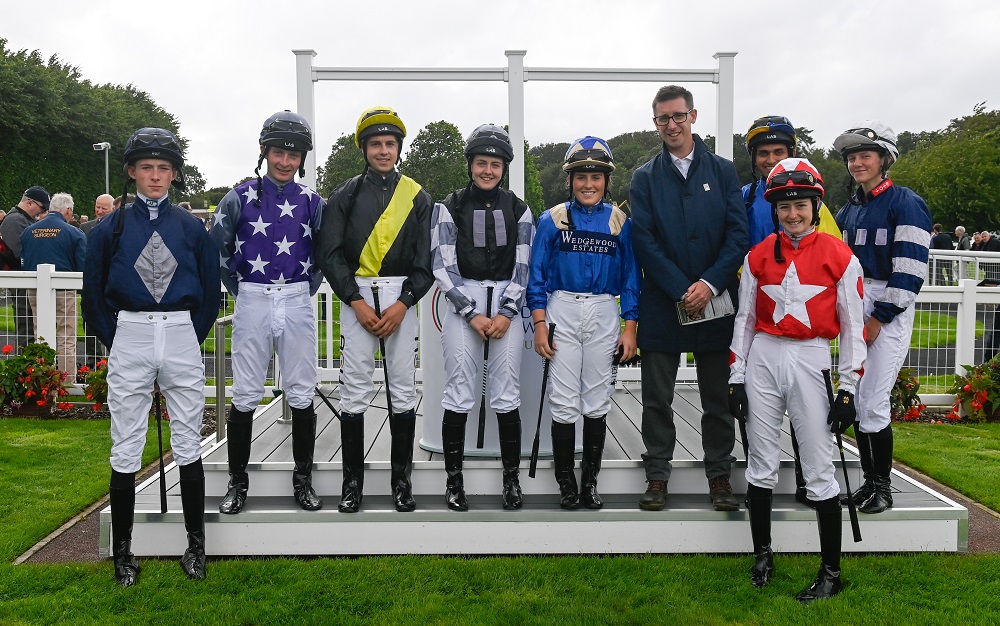 Photo Credit: Francesca Altoft
Former Flat Jockey and Regional Jockey Coach, George Baker has been selected as the Jockey Coaching Programme's new Head of Coaching.
Starting in the role earlier this month, George will play an important part in delivering the Jockey Training and Development Strategy which sets out the overall vision and objectives for the development of professional jockeys in Britain.
George rode as a Flat jockey for 18 years, achieving Classic success in the 2016 St Leger aboard Harbour Law. He suffered a severe career ending brain injury in a fall in February 2017and subsequently trained to become a qualified Jockey Coach in October 2020 whilst also sitting on the Board of the Injured Jockeys Fund.
Since then, he has built up a wealth of coaching experience and took on an employed role within the Jockey Coaching Programme in March 2021 as one of five Regional Jockey Coaches, covering the Lambourn and surrounding regional area. He currently coaches 20 Apprentice & Conditional jockeys and oversees many more at his regular weekly drop in coaching sessions at Oaksey House. He recently passed a practical assessment to become a qualified Level 3 Coach.
Commenting on his appointment George Baker said:
"I feel very privileged to have been appointed in this role having seen the positive evolution of the Jockey Coaching Programme over the last few years. I am passionate about helping jockeys to realise their full potential throughout their careers as professional sportspeople and beyond and I'm looking forward to working closely with the coaching team to ensure every Apprentice and Conditional is engaged in the coaching progress and maximising their career.
Baker will continue to coach on a regular basis and commented on his recent Level 3 coaching qualification said:
"I think it's vital to stay current with coaching and develop new techniques and learn from other rider coaches. I will be ensuring the coaching team are prepared to adjust their coaching to help jockeys adapt to new rule changes. We have a talented pool of coaches with different strengths and I will be spending a lot of time in the field, travelling to the regional hubs and ensuring that they're being used effectively."
Commenting on the appointment, British Racing School Chief Executive Andrew Braithwaite said:
"We are delighted that George is taking on the role of full-time Head of Coaching, to lead the Jockey Coaching Programme and the network of dedicated coaches. His depth of knowledge, experience and professionalism, combined with his natural ability in developing riders will be an invaluable asset. He has already made a considerable impact with his work at Oaksey House and with his team of jockeys. The coaching programme has gone from strength to strength, and the employment of a full-time, dedicated Head of Coaching will further progress the quality and culture of coaching in the racing industry."