New Coaching Development Managers Appointed by JETS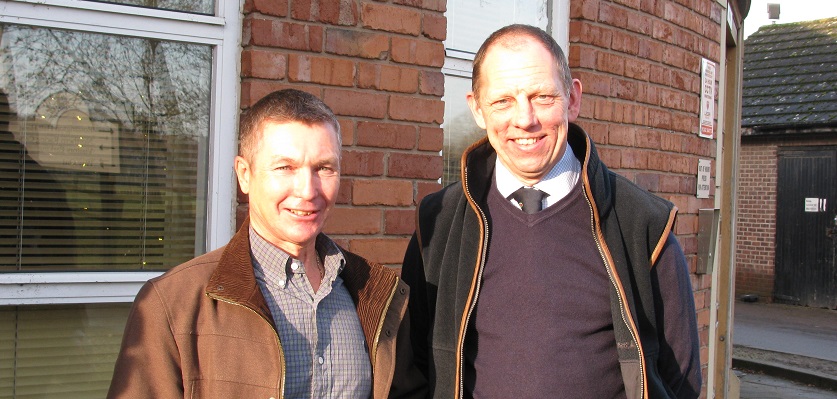 JETS (Jockeys Employment & Training Scheme) has recently recruited two former jockeys, Philip Robinson and Tim Reed, as Coaching Development Managers. The brand new roles have been created as part of a one year pilot scheme with Philip Robinson based full-time in the South while Tim Reed will be doing the same role on a part-time basis in the North.
Philip and Tim will be responsible for leading a team of vastly experienced and qualified jockey coaches to deliver the nationwide, highly successful Jockey Coaching Programme (JCP) run in collaboration with the British Horseracing Authority, PJA, JETS, BRS and NRC.
They will play a crucial role in giving the coaches leadership and direction to enable them to continue to develop within their role and become further established as a coaching team which provides support and develops every young jockey to maximise their performance both on and off the racecourse.
Commenting on the new positions, JETS Manager Lisa Delany said, "With our jockey coaches all working on a part time basis, and following feedback from the team, there seemed to be a need for someone to co-ordinate all the coaching activity and enhance communication. In the past year, JETS has hugely increased its focus on personal development and jockey training and as such, Philip and Tim will be able to bring a holistic view of the 'jockey athlete' to their roles, thus strengthening what is already an Award winning programme."
Philip Robinson rode for 33 years, winning multiple Classic races and has been a qualified Jockey Coach since 2013. He said, "We really want to get the whole industry behind the Jockey Coaching Programme and hopefully this new role will help everyone see what our jockey coaches can achieve with the next generation coming through."
Tim Reed rode nearly 400 winners as a Jump Jockey and has been a Jockey Coach at the Northern Racing College for 15 years and a BHA Jockey Coach for 4 years. He said, "I've always enjoyed giving something back to racing and this role allows me to do that even more by helping the great team of jockey coaches we now have working on the programme."