Kevin Darley Joins JETS Team as Coaching Development Manager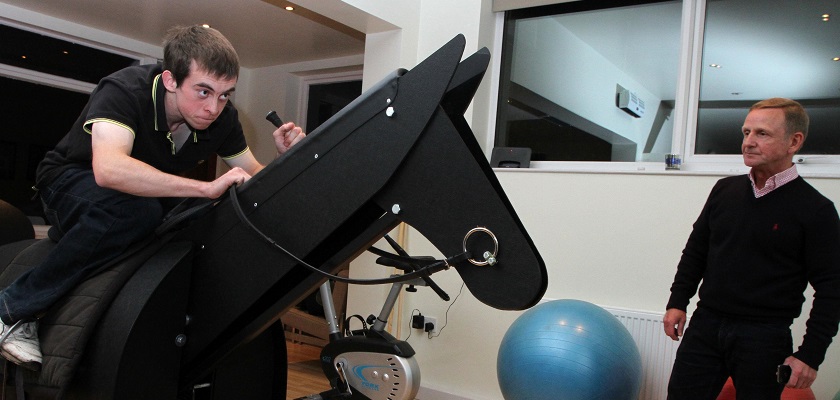 Former Champion Jockey Kevin Darley has joined JETS (Jockeys Education & Training Scheme) as their new Coaching Development Manager. He takes over the part time role from Philip Robinson who has moved on due to other work commitments.
Kevin, a BHA Jockey Coach himself, will be responsible for leading a team of vastly experienced and qualified jockey coaches to deliver the nationwide, highly successful Jockey Coaching Programme (JCP) run in collaboration with the British Horseracing Authority, PJA, JETS, BRS and NRC.
Kevin brings a vast amount of experience to the job which involves co-ordinating all the coaching activity and enhancing communication so that the coaches continue to develop and provide the very best support to young jockeys.
Commenting on Kevin's appointment, JETS Manager Lisa Delany said, "We have seen the Jockey Coaching Programme go from strength to strength with every claiming jockey now having access to a jockey coach. Kevin's experience will be invaluable in ensuring that the programme moves forward successfully, using a holistic approach to jockey development which focuses on all aspects of a jockey's life both in and out of the saddle."
Kevin Darley rode for 31 years, winning multiple Classic races and has been a qualified Jockey Coach since 2012. He said, "I am really looking forward to taking the Jockey Coaching Programme forward and helping the coaches develop, ultimately helping the next generation of jockeys coming through to reach their absolute potential."
Gill Greeves, the BHA's Vocational Training Manager said, "We are delighted that so many jockeys are taking advantage of the Jockey Coaching Programme and we are delighted that Kevin is on board to help co-ordinate the brilliant work our coaches do and make sure that the system is working efficiently for both coaches and jockeys."