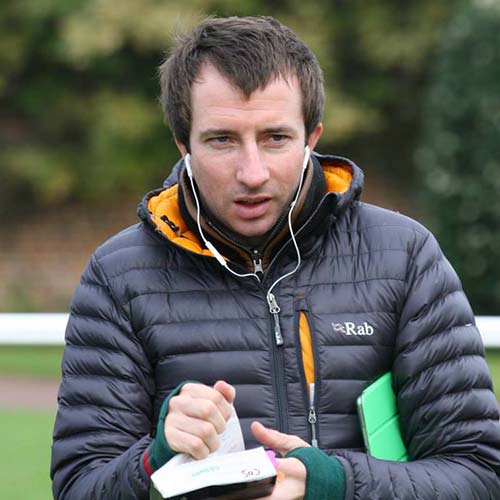 Colm Sharkey
- Bloodstock Agent
Colm held a Conditional licence in the UK from 2002 to 2006, having also ridden as an Amateur in Ireland and the UK. He retired from race riding to return to further education and pursue an alternative career within the racing industry.
JETS help:
Colm came to JETS while he was still riding. He completed several media and communication training courses then and in 2006 undertook a Marketing Degree at Limerick University. In 2011, JETS assisted with his successful application to join the 2011 BHA Graduate Programme.
The Result:
Ongoing career advice, along with his graduate programme placements, helped Colm to secure a position in Business Development with The Curragh Bloodstock Agency. He subsequently has gone on to set up his own business as a bloodstock agent in 2014.
Comments:
Colm: "I would say to anybody who wants to get involved in Bloodstock, a well established stud is a great starting point. Get as much experience at sales as possible and travel as much as you can also. Its a global business. When you are race riding, you do not realise all the effort that goes into every horse before it even reaches a trainer's yard. Current jockeys should be pro-active when they are riding and think ahead about their next career choice. Regarding the bloodstock industry, the younger you get involved, the better."
March 2015