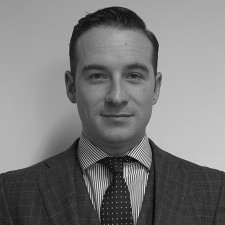 Miles Seston
- Managing Director, Strathon Park Financial
Miles Seston was a Conditional jockey with Jonjo O'Neill and Malcolm Jefferson and rode around 100 winners in point-to-points and on the track. He set up his own financial protection business, Strathon Park Financial in December 2014 having previously worked for Met Life in insurance sales and has employed several jockeys in sales capacities.
How did you end up setting up your own business?
I was at a point when I wasn't happy with my riding career and was worried about what I was going to do next. I wanted to earn money and I was quite lucky in that I managed to get an interview for a job at Met Life selling insurance which I got. I took to it and in 2012 I was among the top 5 consultants in the country. I was promoted to Area Manager and built up my team including Charlie Huxley and Alexander Voy. I then decided to set up on my own which meant I could do more for my clients and provide a one stop shop under one umbrella. I brought the lads with me and we now provide financial protection via a range of insurance services. We have an office in Tadcaster and I have added former jockeys Robbie Henderson, Ben Swarbrick and Stephen Hogg to my team plus an administrator. We're expanding all the time and I'm just about to open a mortage brokers desk as well.
You have recruited a number of jockeys, what makes them good employees in your business?
Jockeys are used to working fairly sporadic hours and are driving up and down the country for their jobs. They have good communication skills and a competitive edge which suits this industry very well. They are prepared to work hard and for many who find it daunting to move to a new industry, it's been great to have others on the same wavelength which creates a really good atmosphere and we work well as a team.
What do you most enjoy about running your own business?
I love the fact that I now have a future I can build on. I know what direction I'm going in plus it's good money and I can work my own hours.
What ambitions do you have for your business?
I would like to build and grow the business to become nationwide so that it becomes strong and profitable. I really enjoy bringing in new guys to the team and I've had plenty of calls from jockeys who've pricked up their ears when they've heard how well the others are doing.
What support have you received from JETS?
I have always been in contact with JETS. They helped me do two training modules as well as a Computing & Accounting course all of which helped me have the focus and skills needed to complete the various IFA exams I had to take to work in the insurance industry.
What advice would you give to jockeys thinking about their future careers?
It's really important to find something you enjoy doing. Having had injuries myself, I felt able to relate to people who struggle and talk through their issues to help provide them with adequate protection. Whilst nothing will replace the buzz of race riding, I would recommend jockeys to find something that will give them the drive and get a kick out of every week. I've always been driven to have my own business but I would never have dreamed four years ago I am where I am now.
March 2015