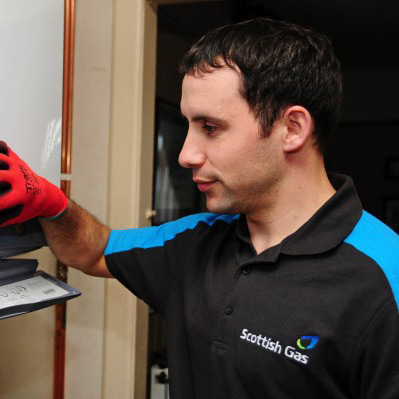 David Da Silva
- Gas Engineer
David was a former conditional jockey for Peter Monteith, riding 10 winners (from around 200 rides). Originally moving on to an Assistant Trainer's role, which then became redundant, he turned to JETS for guidance. David identified plumbing as a second career which would give him a chance to earn a good living to support his family and secure their future.
JETS HELP:
Career Coaching, Key Skills training (English, Communications, Maths and Higher IT), NPA Plumbing Certificate.
THE RESULT:
David enrolled in a plumbing course at Perth College and subsequently moved on to train as a gas engineer with Scottish Gas, much of it based at The Scottish Gas training academy in Hamilton. David won the 2012 Injured Jockeys Fund Progress Award in recognition of his hard work in developing his new career.
Since winning the Award, David has continued to sail through every stage in his training and assessment and, if all goes to plan, is scheduled to be signed off as a 'fully-fledged' Technical Engineer' on 17 June 2013.
COMMENTS:
David: "The training is hard but it's getting easier now I'm in the swing of it. It was a massive privilege and a huge achievement to win the IJF award last year; and I would like to say a massive thank you to JETS and to the Injured Jockeys Fund and in particular my almoner, Karen Sharpe. They have all given me such support along the way."
Lisa Hancock, IJF Chief Executive: "David has chosen an incredibly hard option, his training involves long hours and a great deal of study. In the past, jockeys would be forced to retire through injury or otherwise, without any skills to fall back on and we would help pick up the pieces later down the line; so we are delighted that jockeys, like David, are becoming increasingly self-sufficient."
March 2013