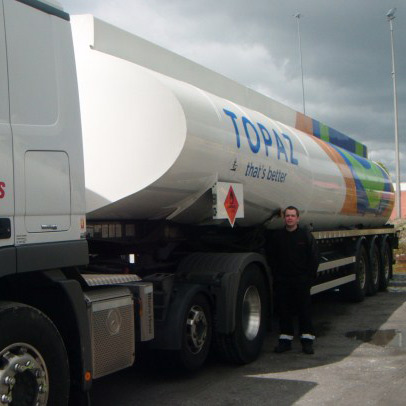 Rory Moore
- Oil Tanker Driver
After a successful apprentice career from 2003 to 2007, with over 38 winners from over 500 rides, Rory was realistic about his opportunities beyond apprenticeship and consulted JETS in 2007.
JETS HELP:
Career coaching and various driving qualifications including: LGV Rigid, Artic Class 1 and Hazardous Chemical.
THE RESULT:
Rory initially undertook the above courses, enabling him to start a new career as an oil tanker driver in Ireland. He has recently renewed his ADR license for another 5 years, enabling him to drive vehicles carrying dangerous goods. By 2012, he had moved on to secure employment as a class 1 ADR Tanker driver with Reynolds Logistics, the largest fuel transport company in Ireland.
COMMENTS:
Rory: "Life is really good. I'm married now and have 2 daughters and I am now working for the employer I had always wanted since I started out driving tankers. Thank you so much for helping me when I decided to stop riding."
February 2013